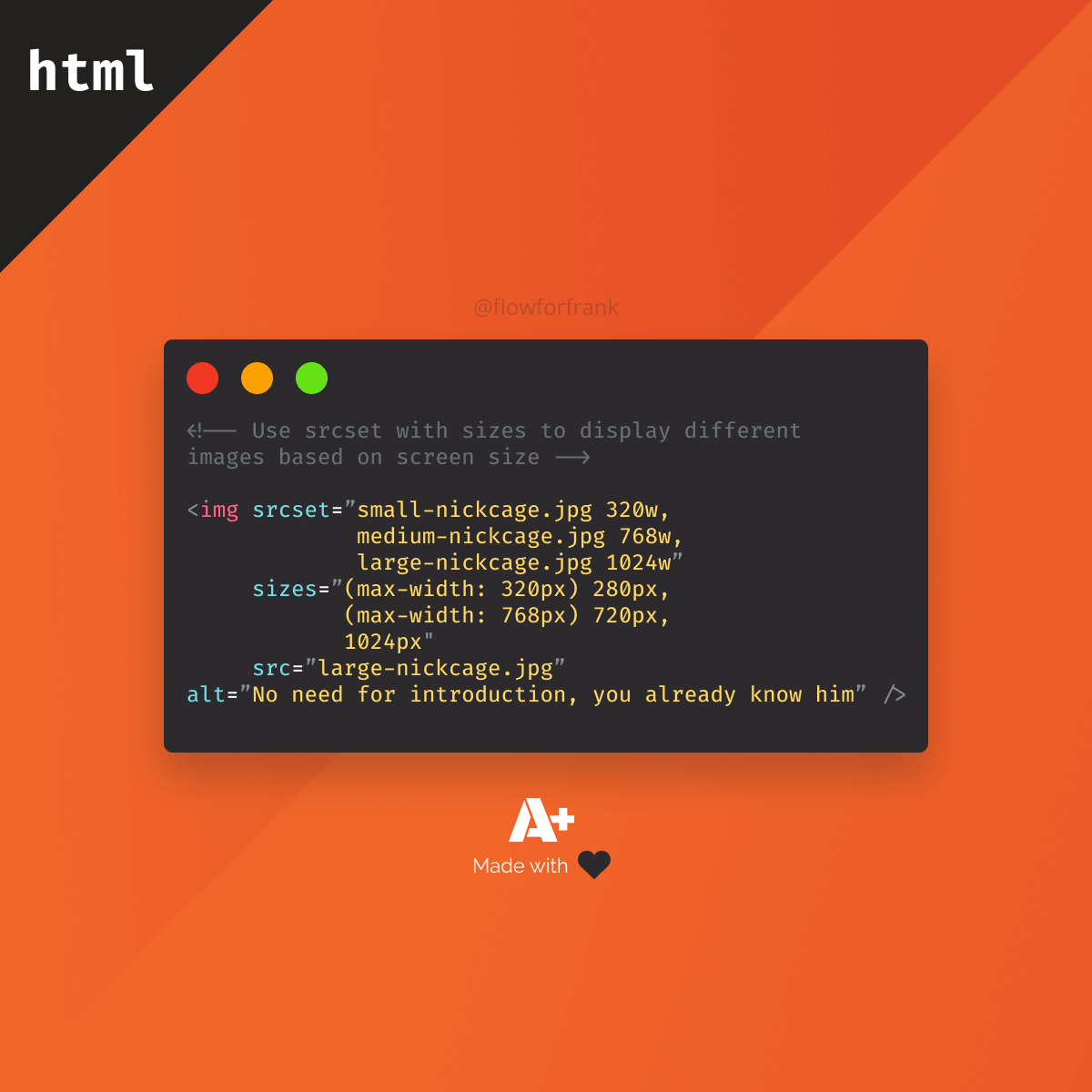 How to Display Different Images Based on Screen Sizes in HTML
You can create responsive images right inside HTML, by using the srcset and sizes attributes on images:
<!-- Use srcset with sizes to display different images based on screen size -->





<

img 

srcset

=

"

small-nickcage.jpg 320w,
             medium-nickcage.jpg 768w,
             large-nickcage.jpg 1024w

"


     

sizes

=

"

(max-width: 320px) 280px,
            (max-width: 768px) 720px,
            1024px

"


     

src

=

"

large-nickcage.jpg

"




alt

=

"

No need for introduction, you already know him

"

 

/>
srcset defines a comma-separated list of images with their intrinsic size. On the other hand, sizes holds a list of media queries with preferred image sizes. Meaning that if the browser matches the media query, the image will be displayed on the size specified next to the query.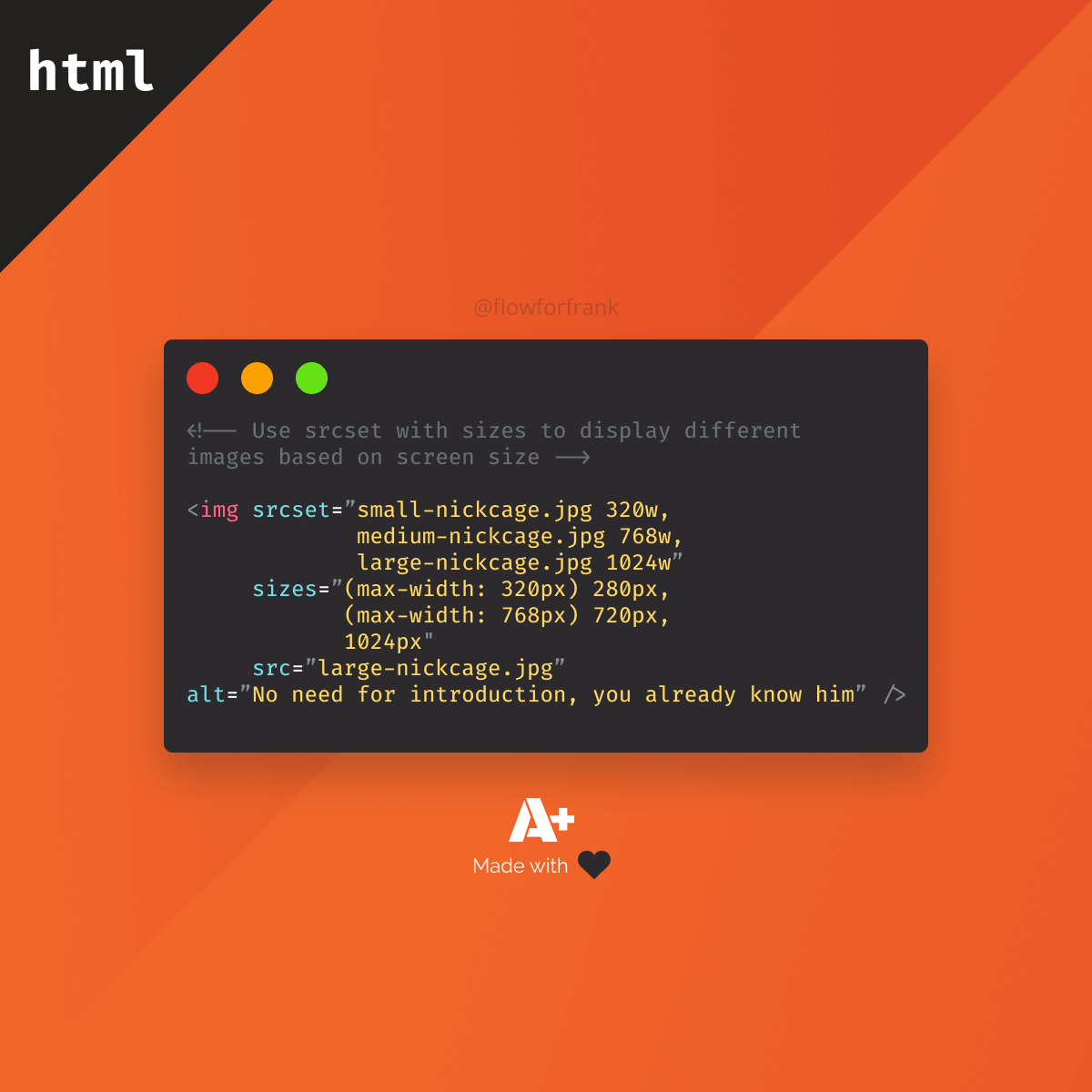 Looking to improve your skills? Check out our interactive course to master HTML from start to finish.
---
Resources:
Did you find this page helpful?
Master the Art of Frontend
Access exclusive interactive lessons

Unlimited access to hundreds of tutorials

Remove ads to learn without distractions
Become a Pro